Happy Fabulous Friday! To celebrate that its finally Friday, I have a little bit of eye candy for you today. Personally, I feel like a girl can never have enough sparkle so here is a little ode to sparkles:
Lanvin Glitter Ballerina Flats - Find them at Barney's
Not practical for daytime, but lovely nonetheless.
A rhinestone encrusted pedi? Yes please!
This is Khloe Kardashian's engagement ring - what's not to love?!
Ooh, la la!
A diamond encrusted Benz - is it too much? Naaah!
Weird? Maybe, but I still love the sparkle!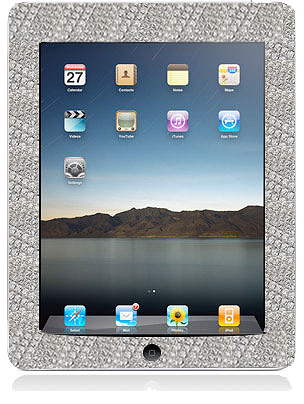 I soo need this sparkly iPad case!
Sonia Kashuk Dripping in Diamonds Cosmetic Brush Set
Ok, I think I got my sparkle fix in - tell me - do you loves things that sparkle as much as I do?