I typically have worked out in an old baggy shirt and sweatpants -- after all, I was just strolling the kids around town or running on my own. But now that I have joined a gym, I feel like I have to update my workout wardrobe. I picked up a few new pieces at TJ Maxx the other day and I am feeling more motivated to hop on that elliptical more often. I also found some pics of celebs in their favorite gym attire, so hopefully I will be inspired by some of these: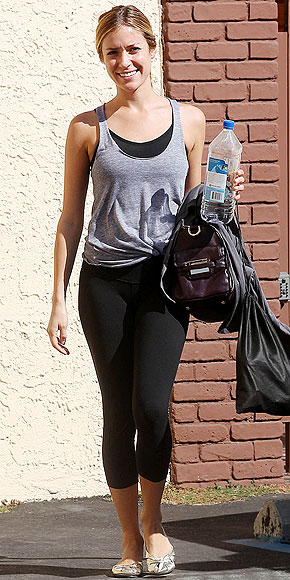 Kristin Cavallari practicing her skills for Dancing with the Stars
I'd like this ensemble for something like pilates where I need to be comfy and stretchy.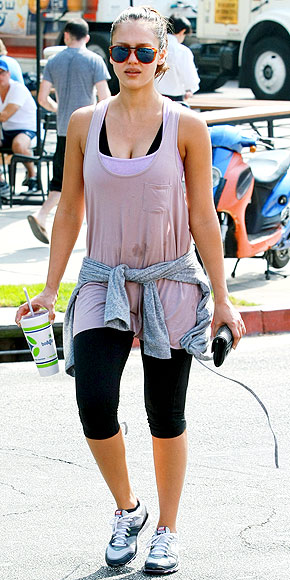 Jessica Alba working off her baby weight.
Looking a little frumpy to me!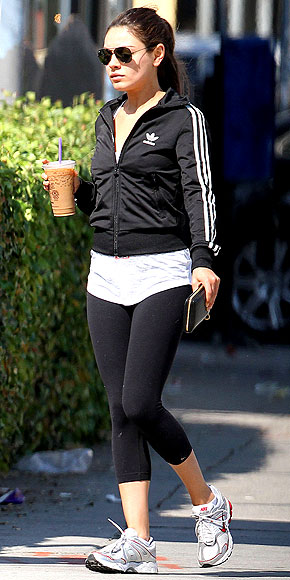 Mila Kunis looking super chic and coordinated.
I love this little number. I am such a fan of coordinating pieces - I could wear this straight from the gym to the store or a coffee date.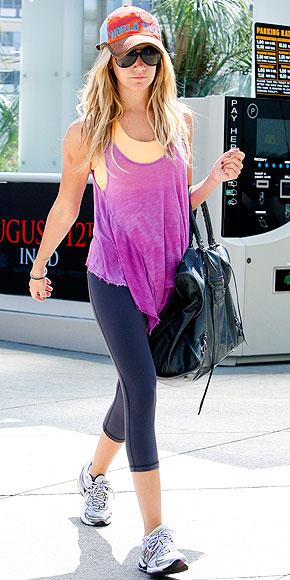 Ashley Tisdale on a walk.
Ashley Tisdale reminds me of Jane Fonda in the 80's with her bright colors on top. What's with the giant handbag Ashley?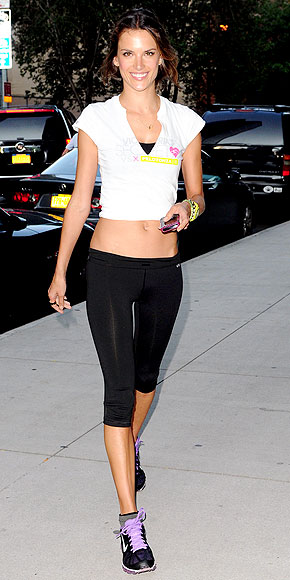 Victoria's Secret model Alessandra Ambrossa puts us all to shame.
Perhaps if I keep up on that elliptical 8 hours a day 6 days a week, I, too can wear this...ok, maybe not even then.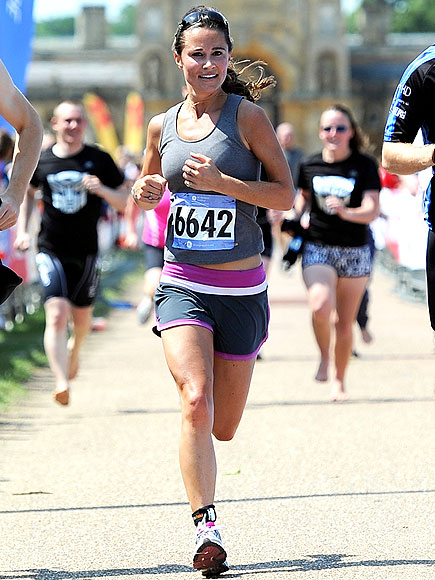 Pippa Middleton looks super cute.
Sporty Pippa Middleton is running this race in the perfect ensemble for running - a coordinated tank and shorts set that will keep you cool while on the go. Love it!
Ok, well I think I'm ready to head out and get some new gear!