So I finally sucked it up, removed my beloved Shellac and bought some Sally Hansen Salon Effects Nail Polish Strips when I was at Target the other day. I was excited to use them (although the colors are much wilder than what I typically put on my fingertips. Anyhoo, here is the end result:
These were the ones called "Misbehaved" - they sort of look like fishnet stockings.
I would definitely recommend using them. For $8.50 (my Target's current price), you can't beat it! I am going on 3 days strong with no wear and tear.
They have a wide selection of colors....
Plus, they really are sooo simple to use (once you get the hang of it of course!). I love the fact that there is no dry time. That means that my kids don't have the opportunity to get in their nicks and dings before my polish dries.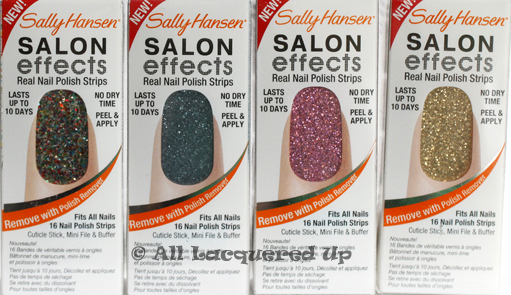 Have you used these before? What do you think?
mean