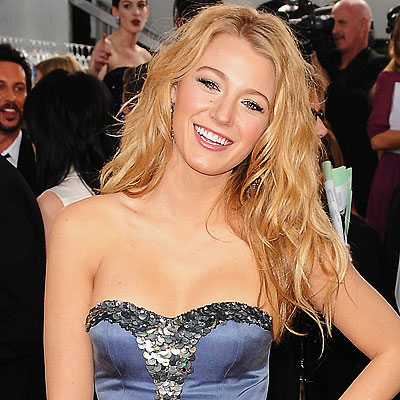 New Years Eve 2009 is here…do you know what you are doing with your hair tonight? If not, here are some step by step hairstyles for New Years Eve.
Step by Step Hairstyles: The Simple Updo
All simple updo's begin by:
Step 1: Tease your hair at the crown and then, Step 2: Sweeping it into a low ponytail Step 3) You can leave it here or add to it by wrapping a piece of hair around the base of the ponytail holder. Or wrap all of the hair around in a clockwise motion and pin the ends to create a simple chignon for New Years Eve.
Step by Step Hairstyles: Sexy Waves
Get sexy waves like Blake Lively's with these super simple steps:
Step 1: Spritz damp hair with thickening spray and twist hair into a loose bun. Step 2: After the hair has dried, shake the hair out for loose, laid-back sexy waves like Lively's.
All of these step by step hairstyles are absolutely gorgeous on any hair type…not to mention they are a cinch to do. Happy New Year everyone!