I got to celebrate my birthday over the weekend with some of my favorite friends. We had a girls day at a local spa and it.was.fabulous.
I have actually never even spent the entire day at the spa. Sure, I've had a massage here, a facial there and regular mani/pedis but nothing quite like this.
I decided to go to our local
Sawa Spa
because I had heard such wonderful things about it. The experience was absolutely divine!
When I arrived, the manager took my lunch order (I got the steak salad) and took me back to change into a comfy robe. I was running late (pretty typical for me) so I was taken into the treatment room for my first of three services (a massage) by Bridgette, the massage therapist at Sawa.
The massage was the absolute very best I had ever experienced. Bridgette massaged every inch of my body. Although I typically opt for a facial over a massage, I will definitely be back to see her for a massage sooner than later.
Next, I was led into the ladies lounge area and they have me a glass of champagne and chocolate covered acai berries (I was already in heaven). My friend Kelly was there already so we chatted before we were off to our next treatments.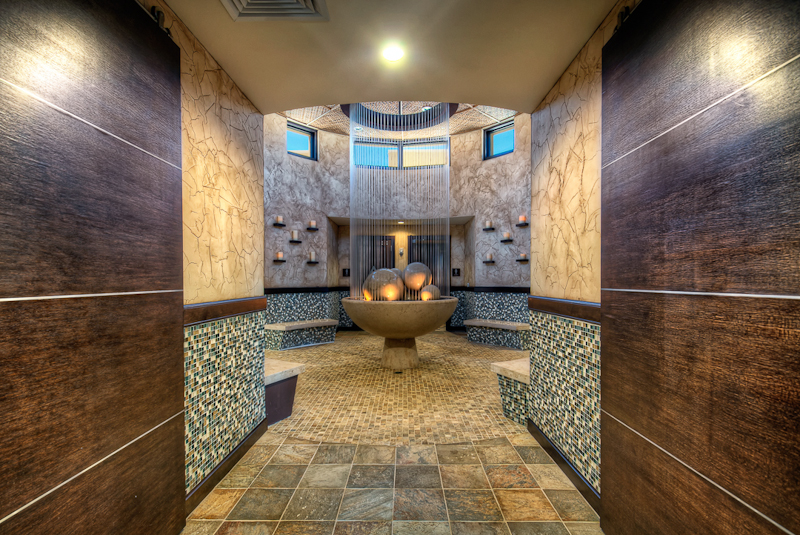 source unknown
My next treatment was a facial by Kailey. She used to work at the salon I now work out (I know, small world huh). Anyways, it was as relaxing as my massage and she tailored it to my own skin.
After my facial, I met the rest of my friends in the lounge and we went outside to enjoy our lunch (and some more champagne). We got to relax and chat outside - which was perfect because I was in some serious need for some grown-up girl time - before heading to our last treatment ::insert sad face::
source unknown
My pedicure finished off my day at the spa and left my feet feeling softer than they had in years - the magic potion my nail technician used really did the trick!
I was soo relaxed after this amazing day! If you have never experienced an entire day at the spa, I highly recommend it. I also recommend doing it with your best friend(s) because it wouldn't have been nearly as fun solo.