There is something so alluring about short hair. I LOVE the way it looks on other people but I am not always a fan of it myself. I think that short hair looks clean, healthy and super chic. Here are some of my favorite short hair styles: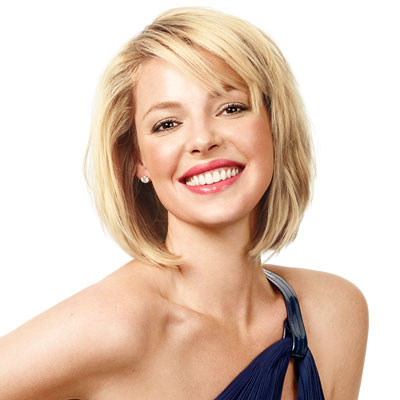 Image Courtesy of In Style
Katherine Heigl sports short hair beautifully. I love, love, love this cropped bob with the side-swept bangs.
Image Courtesy of Get Married
I have to admit that I copied Katie Holmes' cropped coif way back when she graced the cover of some magazine. It was this same haircut and I think that a lot of us women went out and chopped our locks off hoping to get the same look. Mine wasn't nearly as adorable as this though!
Courtesy of Unknown
When I used to work behind the chair, this Nicole Richie short style was one of my most-requested looks. It is easy to see why since it looks beautiful on her.
Courtesy of Unknown
Emma Watson has some serious balls! This girl is full of self-esteem to chop her locks to these ultra-short lengths. And you know what?! It looks A.M.A.Z.I.N.G. on the girl! Gotta love it!
Image Courtesy of Xposure Photos


I think that Victoria "Posh" Beckham could look fabulous in a sack so any hairstyle would look equally wonderful on her. But this is one of my fave variations of her "Posh Bob" - what do you think?