You guys LOVE Lauren Conrad. Every time I write about this girl my post goes crazy with viral views. So here you go...Lauren's latest look, the top knot style is everywhere. Here are some celebs who have tried it recently:
Lea Michelle showed off a messy top knot paired with a little headband.
The Lauren Conrad top knot look is absolutely beautiful and perfect for summer.
Erin Lucas chose a messy top knot to wear to the same event as Lauren.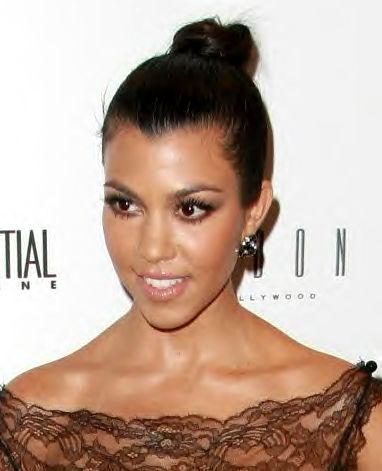 Kourtney Kardashian is another style star that rocks the top knot style trend.
So what do you think of this hairstyle? Personally, I think it is great. I wouldn't wear it as such a dressy style like Kourtney Kardashian did, but I do love it for a chic little summer style paired with a flowy dress or jeans and a loose tank.