I am really into the whole "vintage chic" or "shabby chic" look right now. I am in the process of incorporating the vintage chic/shabby chic look into my home (despite my husband's pleas to not "junk up our house") right now. So it comes as to no surprise that I am also in love with vintage chic styles for clothes and hair. I've been known to don knee length skirts and aprons while working around the house lately.
Do you love the vintage chic look as well? I'll share some of my favorite vintage chic fashion inspiration with you:
Love the full skirt!
What's not to adore about this entire ensemble?
I would totally wear this ballerina inspired wedding gown!
I heart vintage aprons.
Simply vintage, simply chic.

Cute cameos.

Vintage hair cheveaux...



Vintage chic indeed
Vintage chic red lips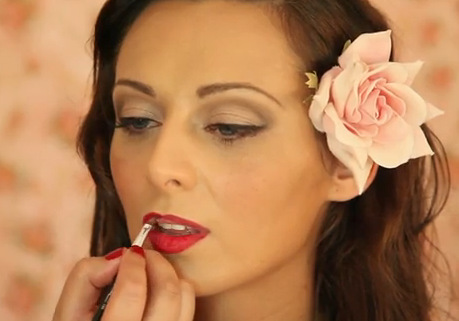 The lips have it
So there you go...some vintage chic inspiration for you (and for me!).